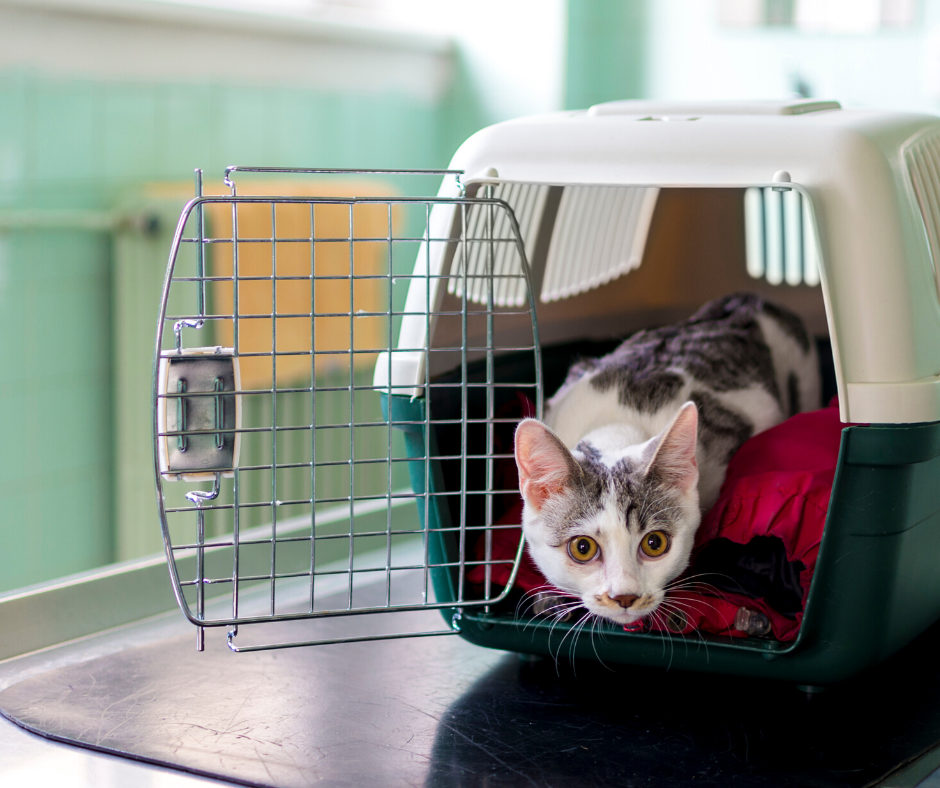 Going to the vet can be a stressful and even scary time for many pets. Our goal at Byron Animal Clinic is to make your pet's experience as safe, fun, and enjoyable as possible.
There are lots of things our pet owners can do at home with their pets to help set them up for a positive experience before they get to the clinic.
For puppies and kittens, socializing them at an early age with other people and other animals is really beneficial. Puppy classes, and dog parks are a great way to socialize puppies with other dogs. Having friends or family physically interact with your pets is also beneficial. Introduce touch to your pet to help them feel comfortable with having their feet and toes touched, their belly, and in and around their mouths.
Having your pets visit the vet in their early stages is also really helpful in preventing fear as it helps them get used to our environment, we love to give them treats to help them feel comfortable! Bring your pet with you next time you pick up a bag of food, or a refill medication. A quick in and out visit will help with reinforcing that not all trips to the clinic are for exams or when they're sick.
A helpful tip for cat owners to avoid the dreaded cat carrier fight is to leave the cat carrier out in your house. Keep the door open so it can be explored. Put toys and treats inside. Even try putting their food and water dishes in it occasionally. This will help reduce the fear a cat feels when the carrier comes out before a trip to the vet.
Introducing your puppy or kitten to car rides early on is also beneficial. Take them to places other than the vet to help them learn that not all car rides end up at the clinic.
There are other ways we can help reduce your pet's stress with some products that we recommend.
Pheromone products like Adaptil and Feliway are a great way to reduce fear and enhance calm and can be purchased from Byron Animal Clinic or the Byron Webstore. These come in sprays, collars, and plug-in diffusers.
If your animal does not respond to any of the above, we can send home safe and effective medications that reduce fear and anxiety. Medications like Trazadone and/or gabapentin can be picked up prior to the veterinary visit and administered at home.
For some other helpful articles and resources regarding making your pets vet visits less stressful check out this website.
If you have any questions or concerns about making your pet's veterinary visits as fear-free as possible, please call the clinic at 519-472-3770.