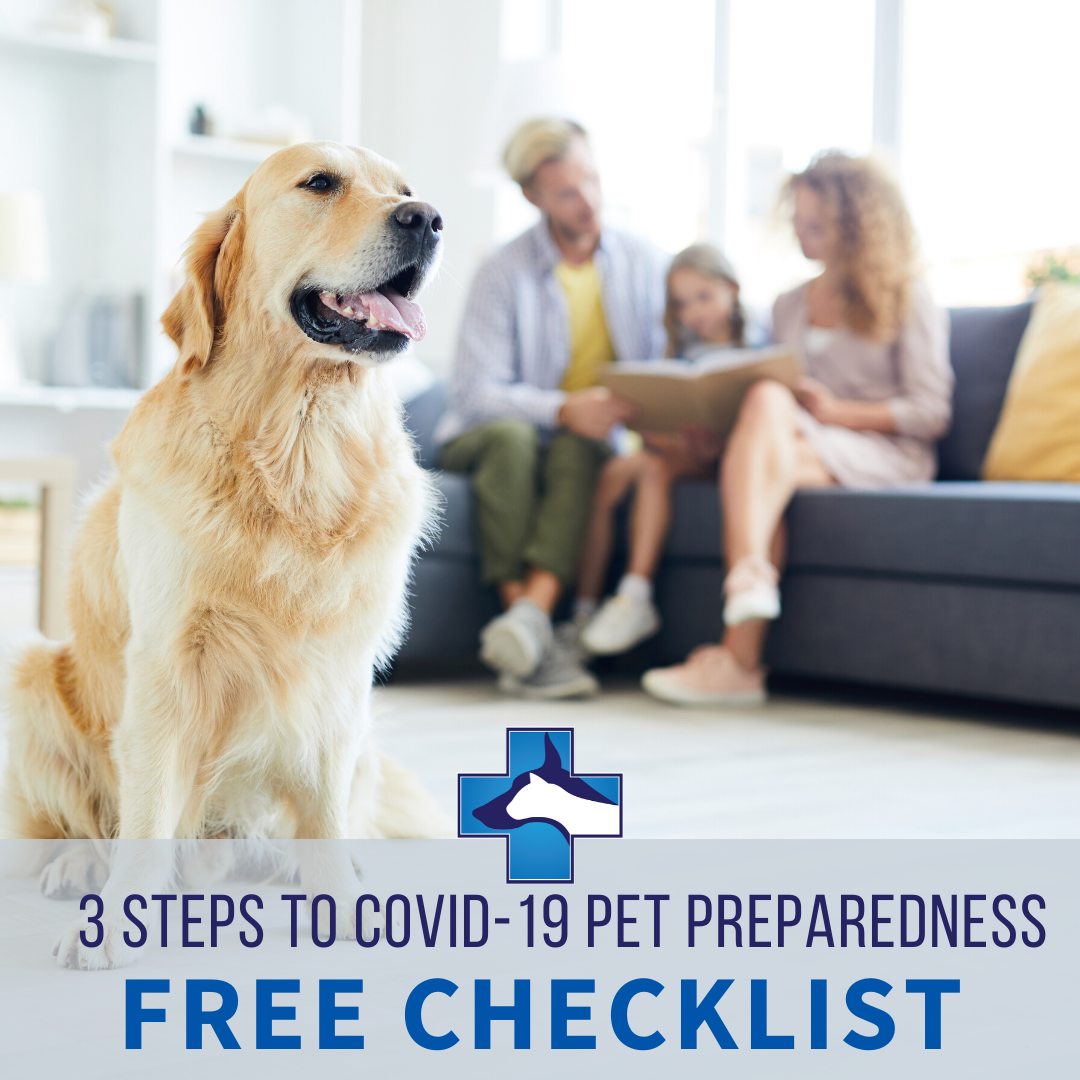 Although it's not something most of us want to think about, it's a critical time to create a preparedness plan for your pet in case you get sick. We strongly encourage you to go over these steps with your family to ensure your pets will be taken care of in the event that you might not be able to. You can even DOWNLOAD & print a checklist that we've compiled here.
Learn the facts: The CDC has not received any reports of pets or other animals becoming sick with COVID-19. It's important for your animal to be inside the home they know and love. If you get ill but are still able to care for your pet, it's best to keep them at home where they're most familiar and comfortable.
If you become too sick to care for your pet or you need to go to the hospital, who can take over your pet's care? Are there other people in your home who can help? Do you have any friends, neighbours, or other family members that could take them in? You could also ask if there are any groomers, daycares, or boarding places that could help with advance notice. The most important thing to do is come up with 2 different pet plans and talk with those designated people so they're prepared to help if need be.
Make a pet supply kit. It may seem like overkill today, but it will be very helpful should you find yourself in an emergency situation without the ability to get the proper supplies at a moment's notice. Your pet supply kit should include the following, to the best of your ability:
Name and contact information for the designated pet caregiver
Name and contact information for your backup pet caregiver in case your first choice is unable to help
Food, leash, a few treats, a few toys, and any other supplies needed to care for your pet for at least two weeks
A crate or carrier
Vaccination records
Collars with ID tags (make sure your pet's microchip information is updated if needed)
Medications, along with instructions on how to use, administer, and how often
Normal daily care instructions
Name and contact information for your veterinary clinic
If you have your entire family ready and a plan in place for your pet(s), you'll have peace of mind knowing they'll be safe no matter what happens.